MIAMI POOL DECK CONSTRUCTION
Building Your Dream Outdoor Space
Whether you are starting from scratch or already have a pool in place, our Miami pool builders can help you design the outdoor deck of your dreams. With over 20 years of construction experience, Dream Pools is here to create a beautiful, long lasting pool deck for your home. We aren't just another cookie cutter pool building company-we work closely with you to customize your pool deck to your specific preferences.
Have a dream design you've always wanted? We can turn it into a reality!
Our goal is to offer the best prices and most friendly customer services in all of South Florida. Whether we are constructing a brand new pool or concrete deck, we want to make sure you get the most bang for your buck. We are a reliable, quality oriented pool construction company that is here to serve you.
Designing Your Miami Pool Deck
We can work with you to create a timeless pool deck that stays beautiful over the years. If you have your own vision and dream, our designers will meet one on one with you to make sure we get every detail of your design down. Need some ideas to get started with your outdoor deck? We are here to help you come up with the perfect pool deck for your outdoor living space. Deciding what type of material to use is very important; we will sit down with you and come up with the best option for your budget, outdoor space and pool size.
Some of the most common pool deck materials include:
• Concrete
• Flagstone
• Brick
• Wood
• Granite
Concrete is one of the best options for any budget or style taste, as it allows for a wide variety of design options and requires little maintenance. If you would like more information,  contact us at (305) 910-9595.
Awards & Recognitions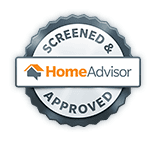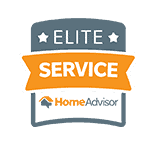 Proud Partners